Illuminated Shroom
An outdoor installation by Absolute Value of Noise © 2011
The Illuminated Shroom is a large tree fungus that, like it's cousin "Poison Mentor" has become savvy about science. It is inspired by the notion of wind-clocks and alternate scales of time. It perceives the wind as a variable force that blows during the daytime and goes quiet at night. Thus each day has a different length in wind time, and each night the shroom has an opportunity to stop and reflect on the day.
The shroom is a solar powered creature that monitors and records the wind during the daytime, and at night it uses its findings to create a pattern of light, played-back on amber LEDs. Connected to the Tik or Time Inventor's Kabinet project at OKNO in Brussels, the shroom also sends it's wind data to the Internet in the form of TiKs.
The Prototype (April-May 2011)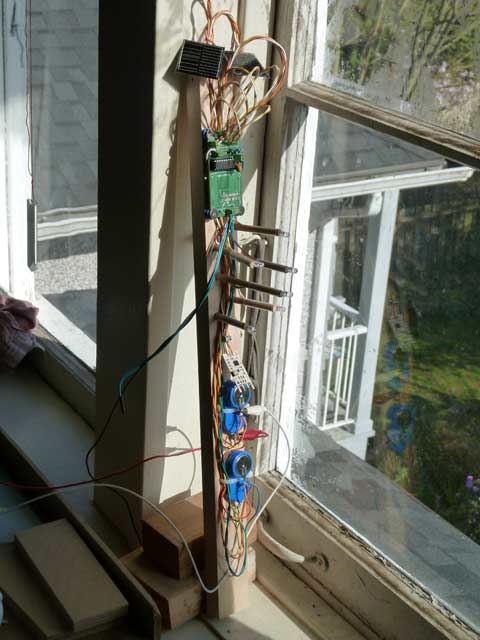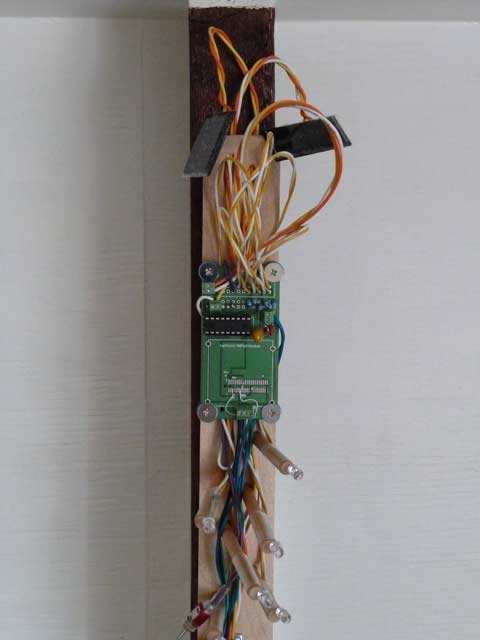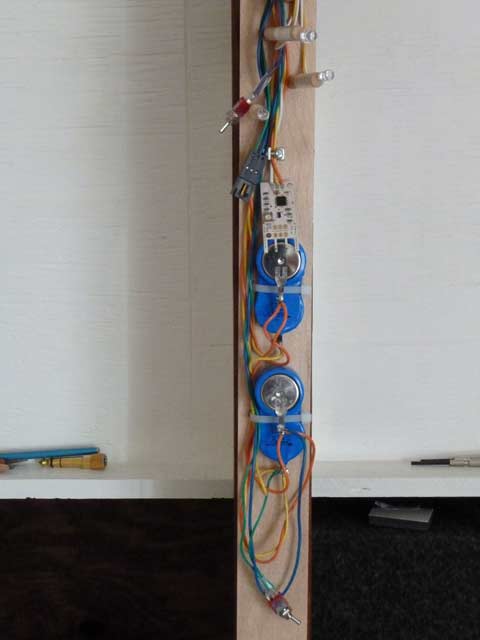 In the Studio (June 2011)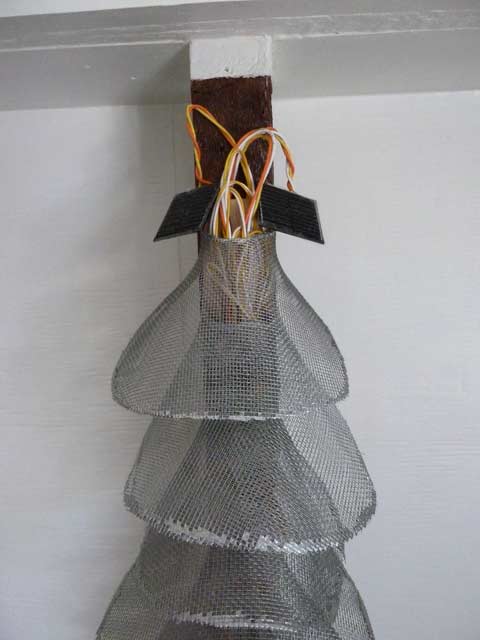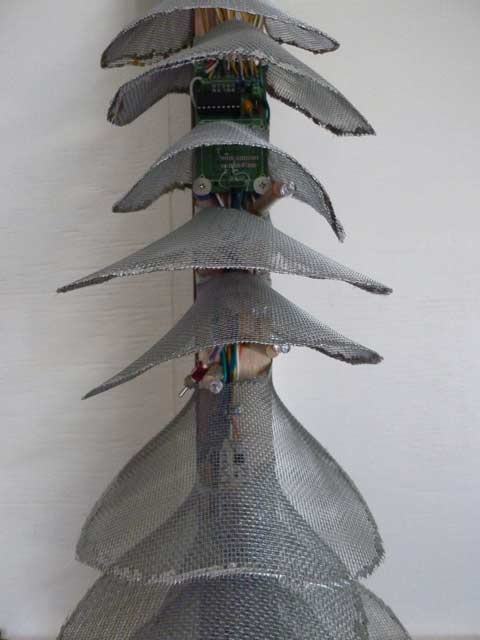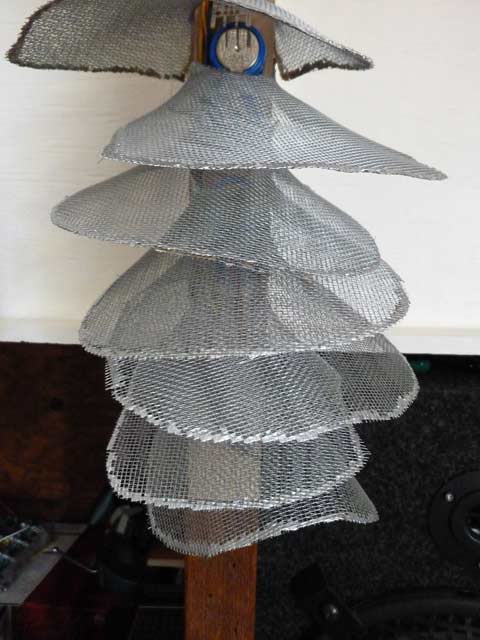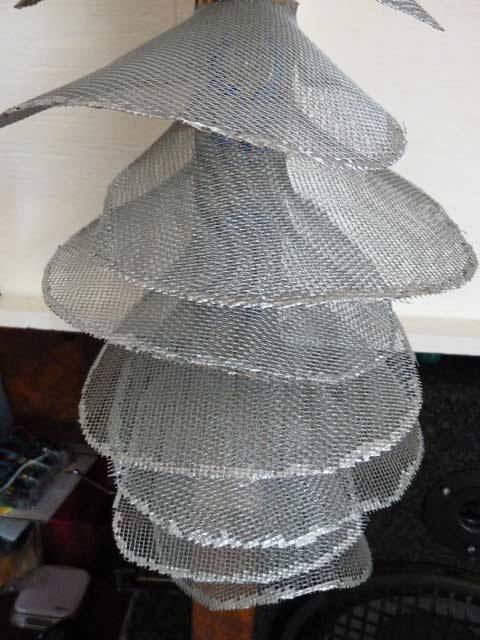 Studio at Twilight (June 2011)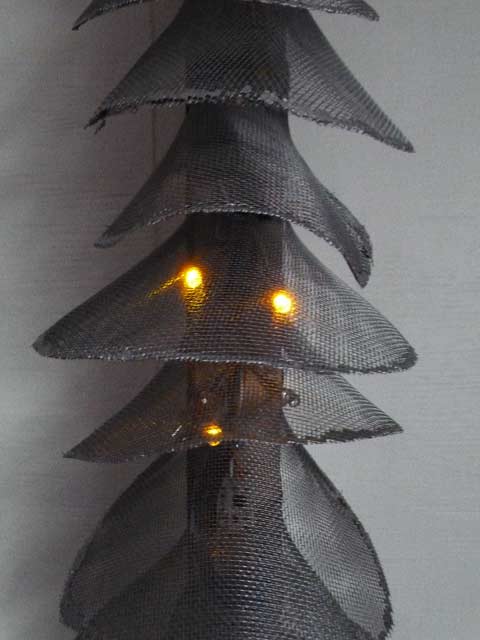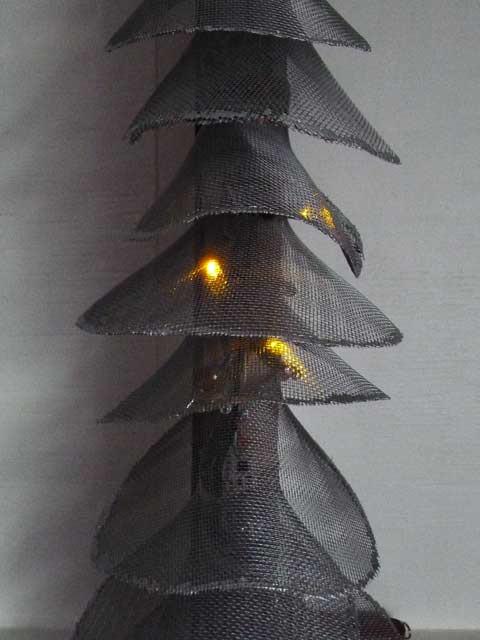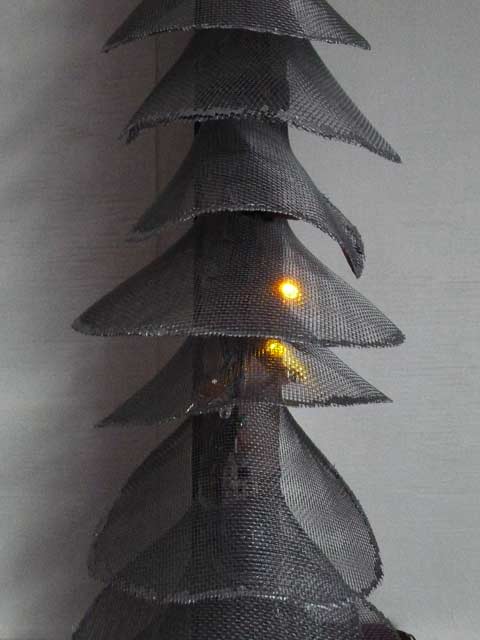 On the Fence (June 2011)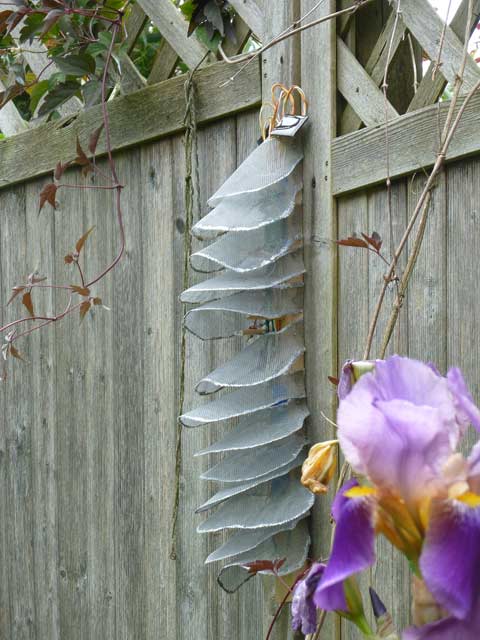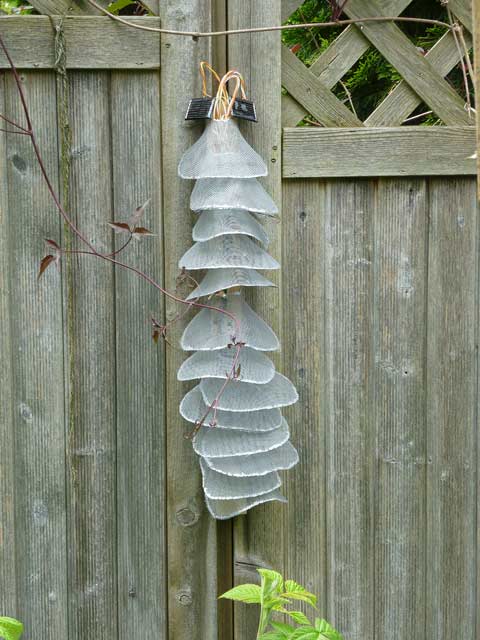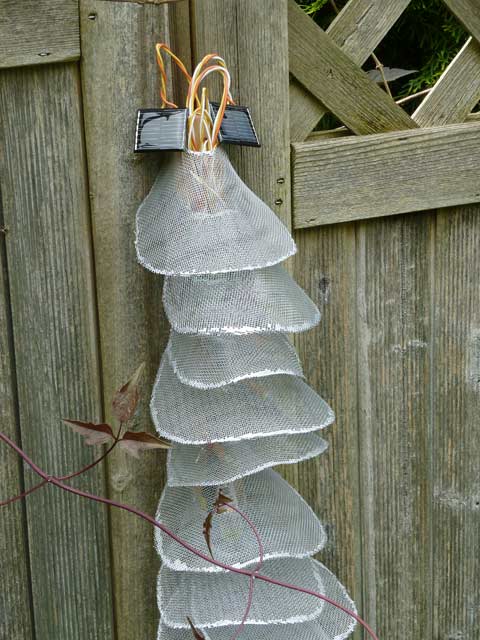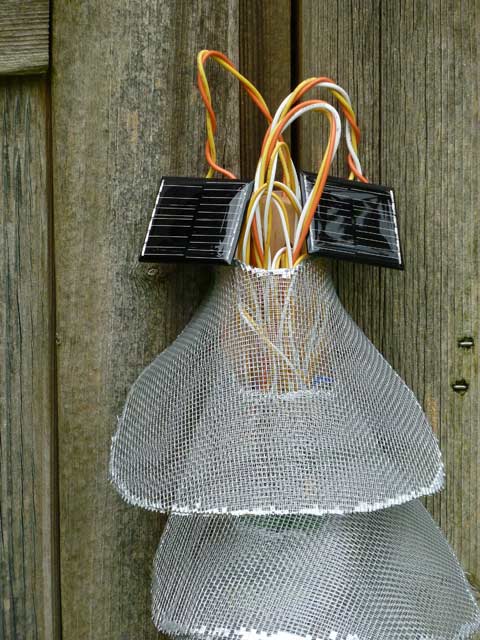 Twilight Tea Party (June 26, 2011)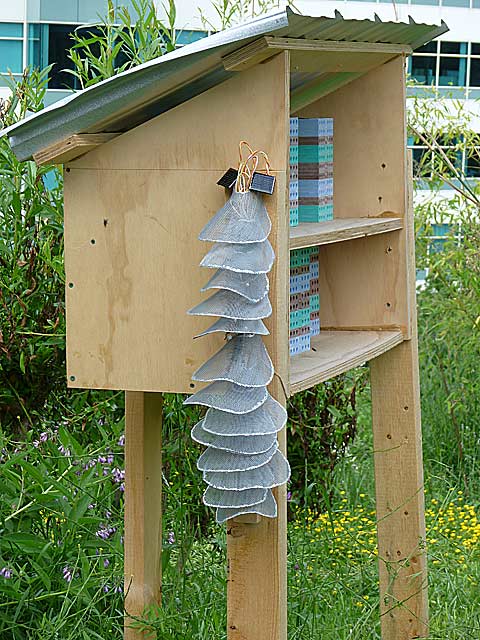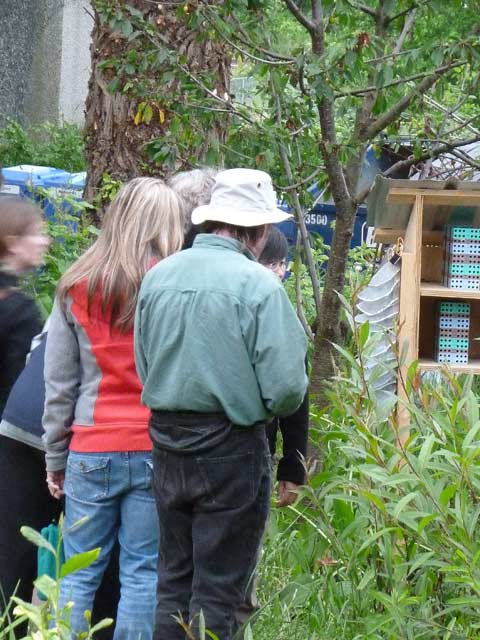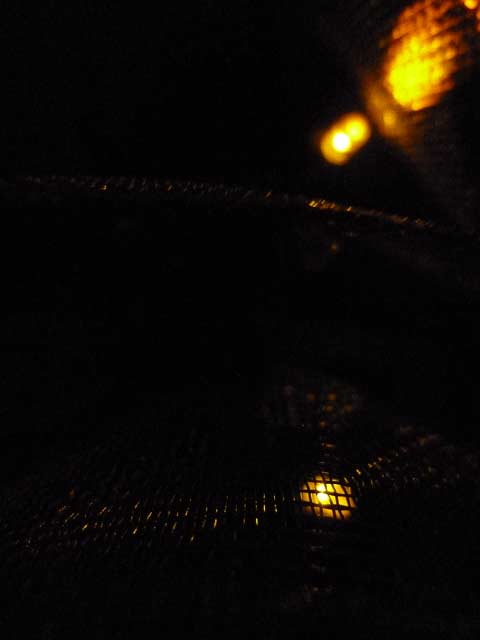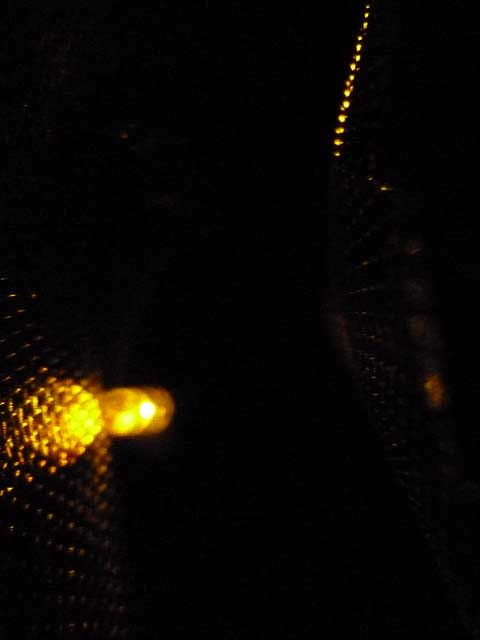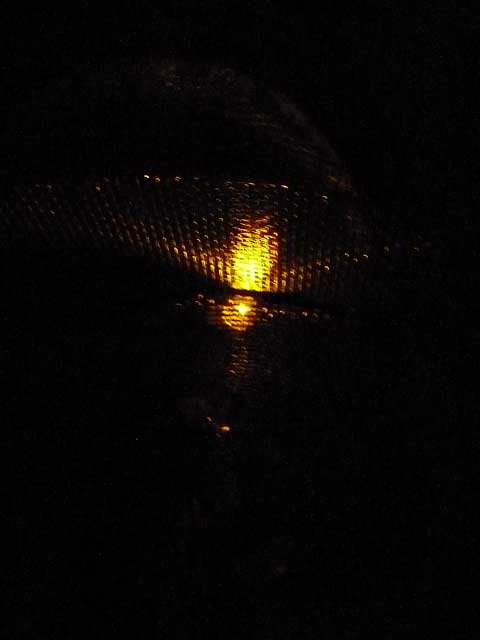 TiK Radio Days (September 6-11, 2011)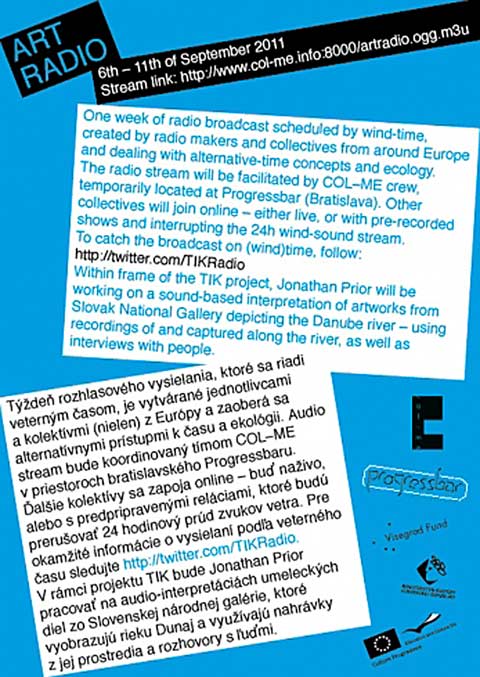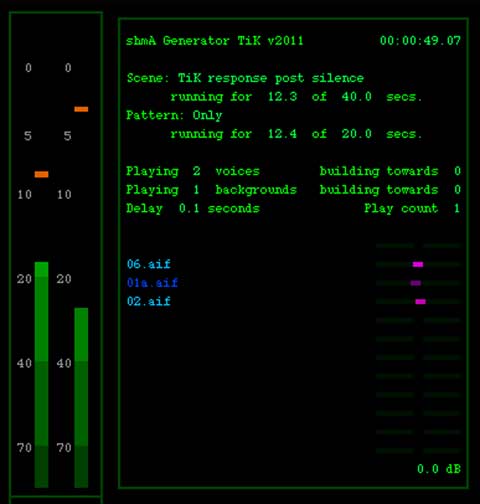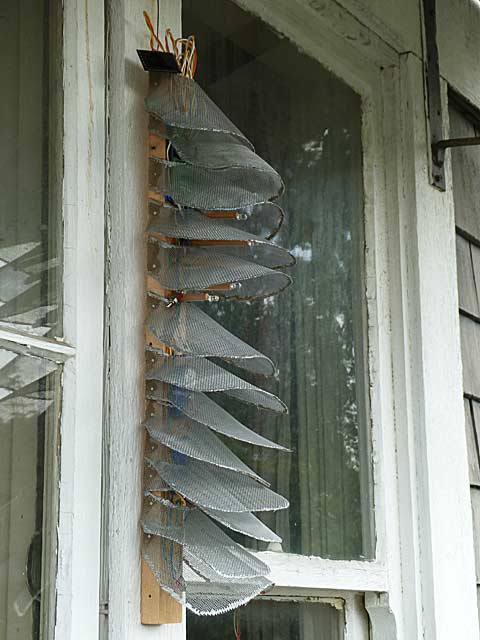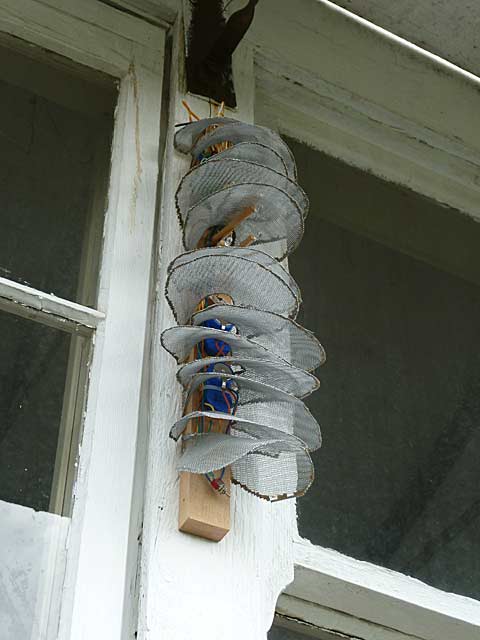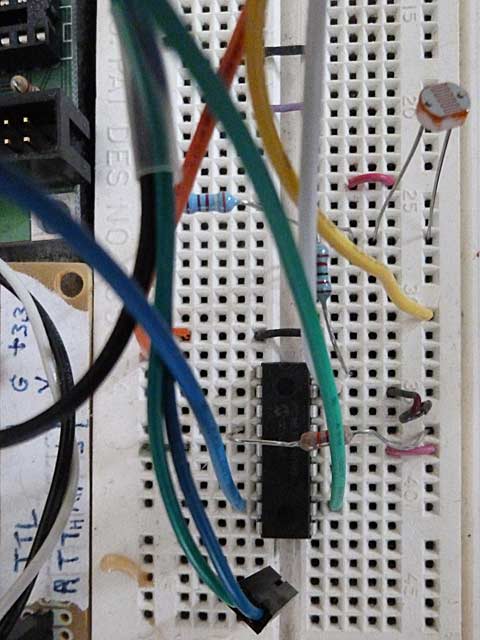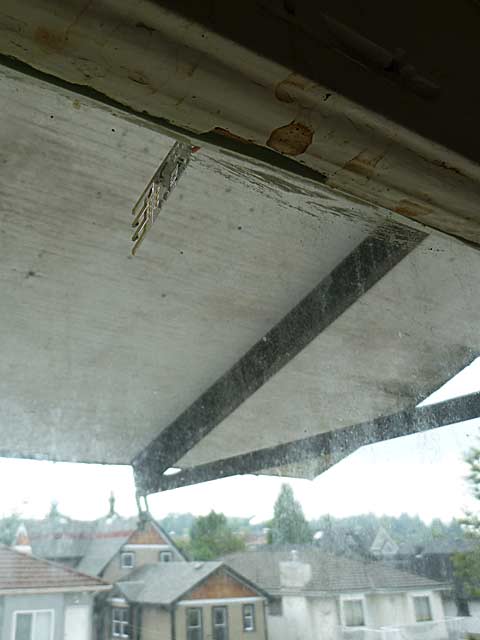 Shroomy (April 2012)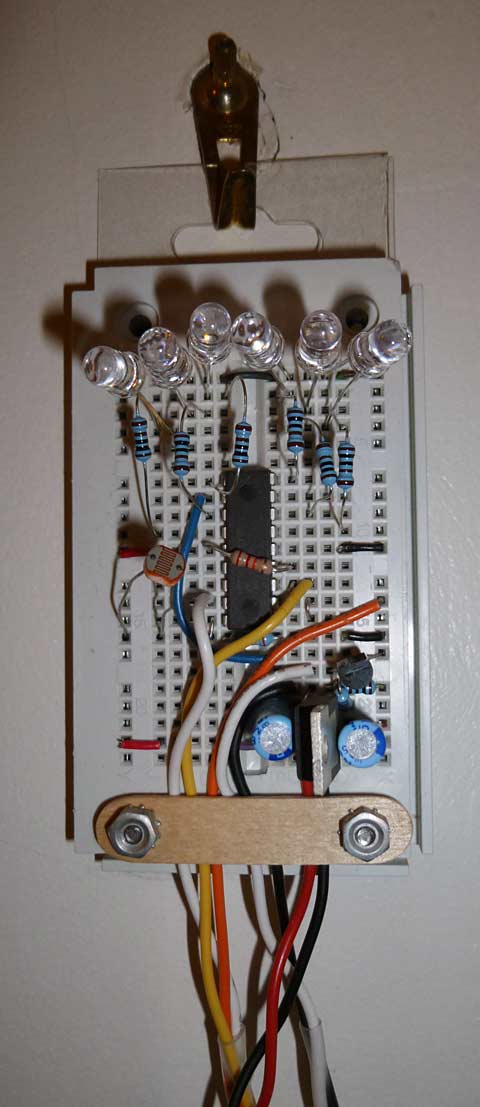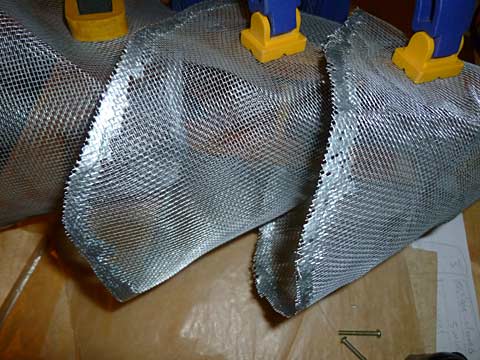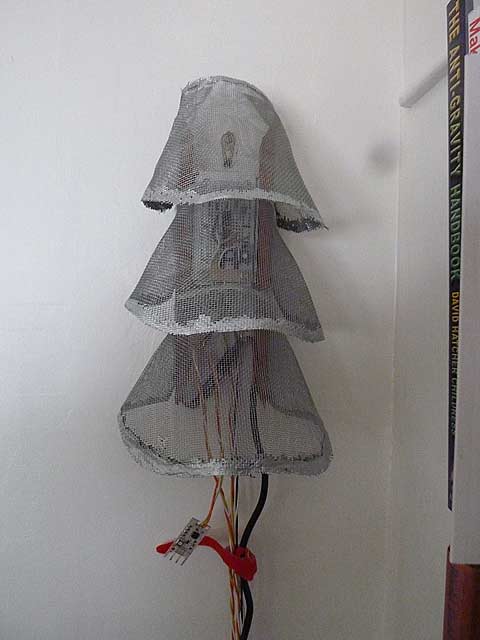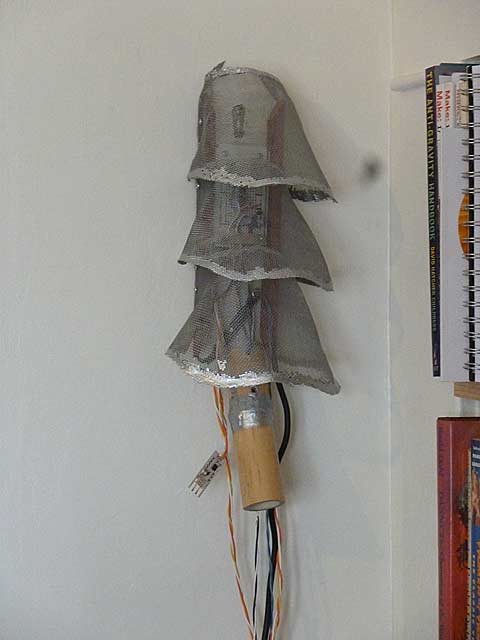 OKNO TiK Festival (May 11-13, 2012)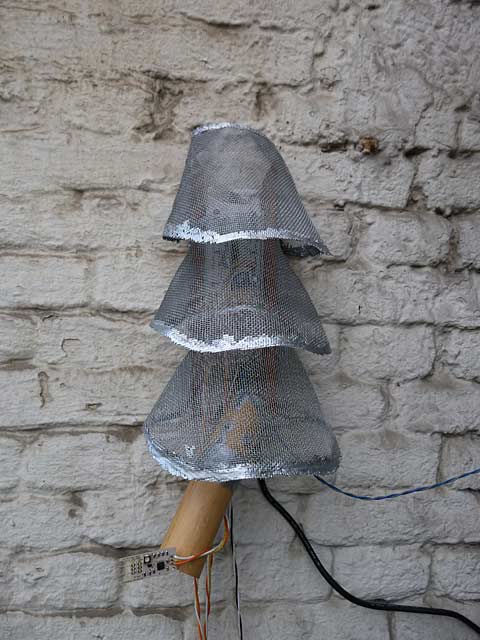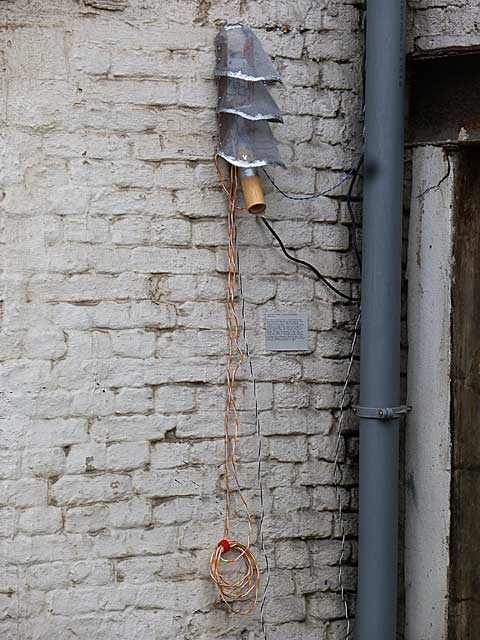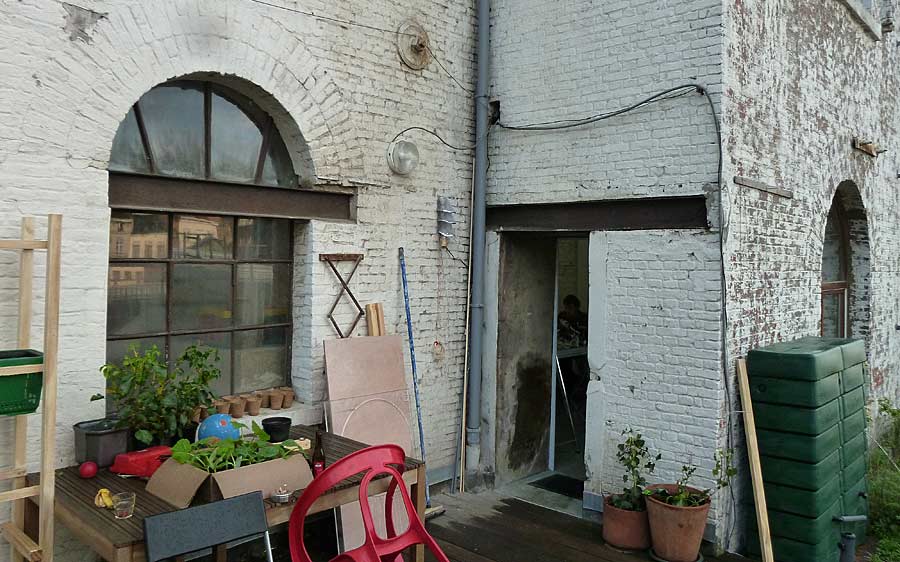 OKNO at Night (May 11-13, 2012)