Groove: hand-cut
Hand-cut vinyl grooves on the outer rim of audio cds by Absolute Value of Noise © 2004.



Groove is a limited edition of 60 audio CDs. Vinyl-style record grooves are cut onto the outer rim of each disc and patterned with cutting tools and files. The sound of these grooves - buzzes, low rumbles, clicks and odd vibrations - form a collage: burnt as digital audio onto the inner rings of the CD. The listener can choose to play the unique locked groove on a turntable, or listen to the collage on their CD player.
(Released in October 2004)
You can listen to this album on Bandcamp
WEB-CASTS AND PERFORMANCES
Live on Kunstradio (2005)
Tunnel Sounding (2004)
New grooves were cut during a performance at Send + Receive: a festival of sound in Winnipeg, October 24, 2004.
Groove was performed in a loading-bay tunnel at the Artspace building in Winnipeg. The tunnel was about 15 feet wide and 60 feet long. I used a custom turntable that I built for extreme slow speed and two pioneer turntables plugged through a DJ mixer. About 20 minutes into the show a heckler pushed through the crowd with a bicycle, stopped infront of the turntables and said "I can do this louder and cheaper on my laptop at home." Then he rode off past the limousine into the darkness. I cranked up the volume (just a little bit).
The disks I cut in Winnipeg formed the final set of CDs for the edition. There's something different about the way they sound (compared to the cuts I did in the studio) - a bit more reverberant and ethereal.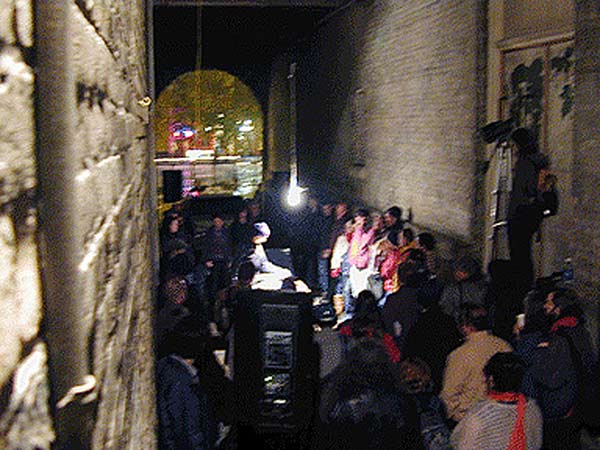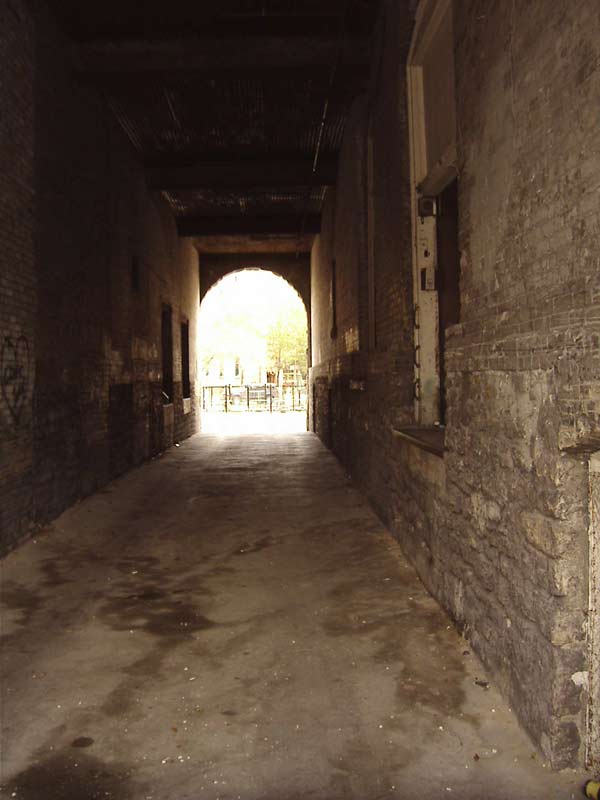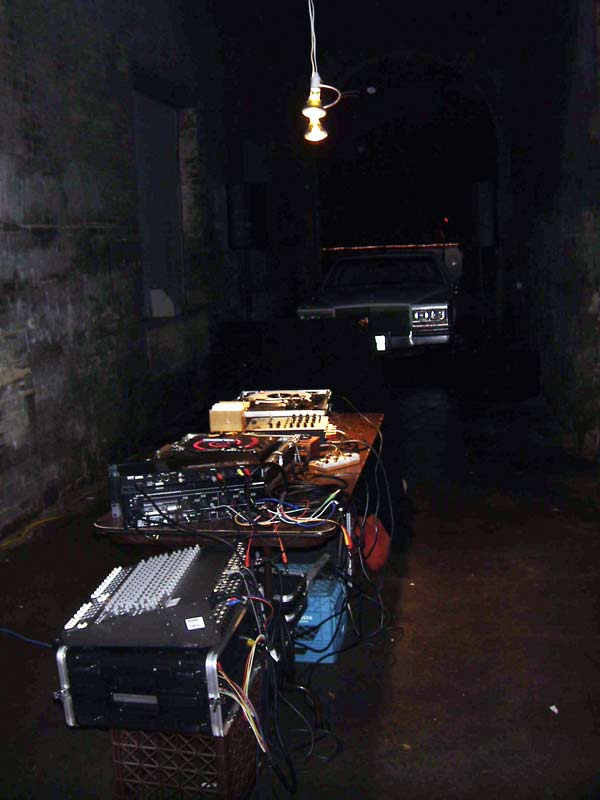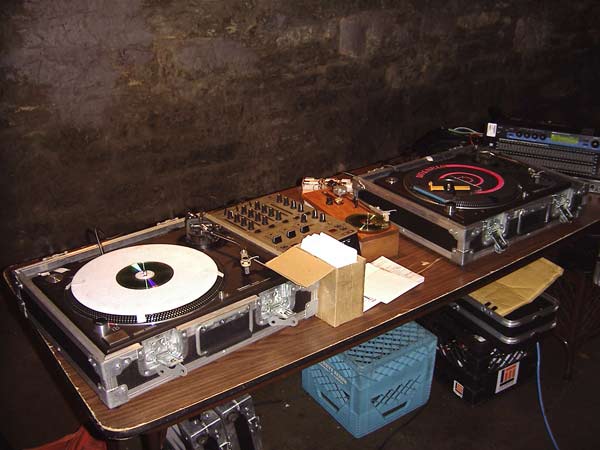 Transducers, Contact Mics and Micro-Audio (2004)
Broadcasting from the Western Front Society in Vancouver. An audio stream on September 3, 2004 from 10:30 am to 9:00 pm PST. Part of Kunstradio's Long Night of Radio Art during the Ars Electronics Festival in Linz, Austria.
Absolute Value of Noise, Cecilia Greyson, Michael North, Jean Routhier, Ken Roux and guests worked with transducers, contact mics and other forms of micro-audio to broadcast sounds at the threshold of hearing. The sounds were derived from spaces and objects at the Western Front, various electro-mechanical devices constructed by the artists, and feedback loops resulting from extreme amplification.
"Groove" loops (2004)
"Groove" loops streamed to PETROLEO/MEXICO by Roberto Paci Dalò May 20, 2004 - 6 pm PST / 8 pm in Mexico City as part of Bienal de la radio.