Memory
Audio CD Edition and recreated Fax-Art scroll
by Absolute Value of Noise © 1988 - 1995.
A collection of "meditative post punk noiseart" - drones and collages from the early 1990s. The sounds are composed of low feedback tones, drones, reel to reel tape effects, electric bass, fender telecaster, flute, scrap metal, burning books, and film sound track samples. Special thanks to Group 49 | 49 | LSD 49 with whom I was playing at the time, and especially Anthony Roberts.
The audio CD is packaged with a 3 1/2 foot long fax-art scroll - drawings and text from a science fiction story I wrote in 1989.
(Released in December 2007. Dedicated to the memory of my Grandfather and Kate Craig.)

AUDIO TRACKS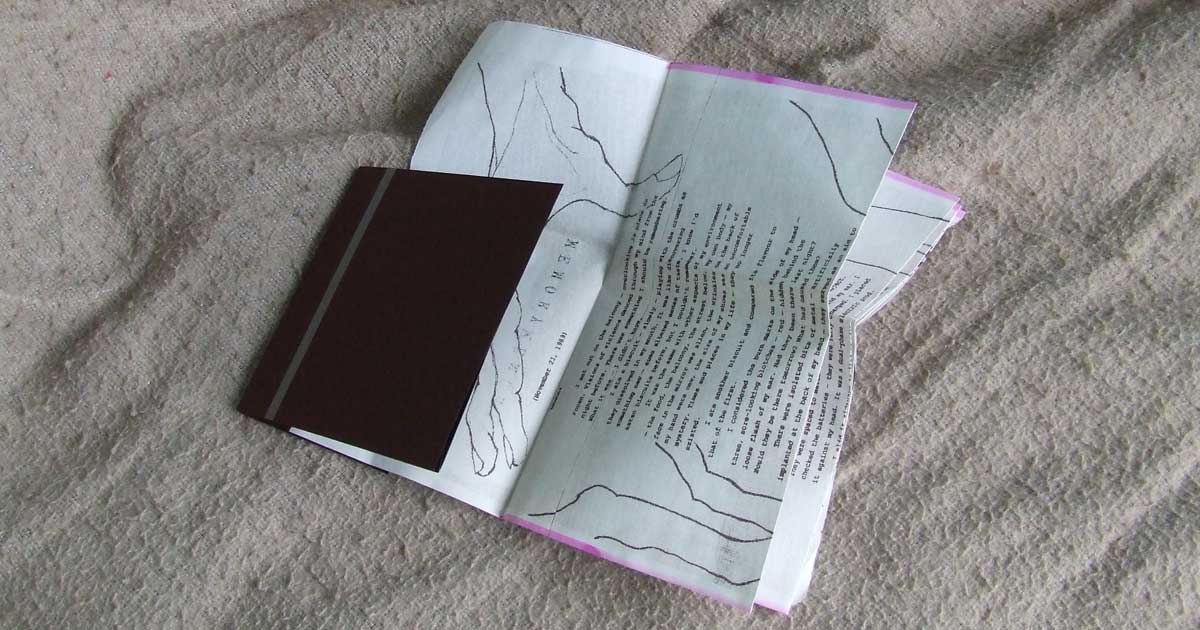 THE STORY SCROLL
Here are the panels for the story scroll. It's included in the CD printed out on a fax machine that uses thermal paper. Don't leave it out in the sun or all the words will disappear! It's best to look at the panels on a large screen.